Browse our Mexican restaurant menu and find your favorite authentic foods, from fajitas to flan and everything in between! Mariachi Restaurant makes a wide variety of dishes from South America, Central America and Spain. We're proud to bring their cultures and cuisine to our tables in Rehoboth Beach, Delaware using the freshest ingredients for the finest taste. You'll find a little bit of everything here!
A few of our popular dishes include our sweet plantains from South America and Spanish seafood paella, as well as our classic Mexican fajitas and burritos, Salvadoran pupusas and Cuban masitas de puerco. Ask your server for more choices off our Mexican restaurant menu that will satisfy your palate for brunch, lunch and dinner!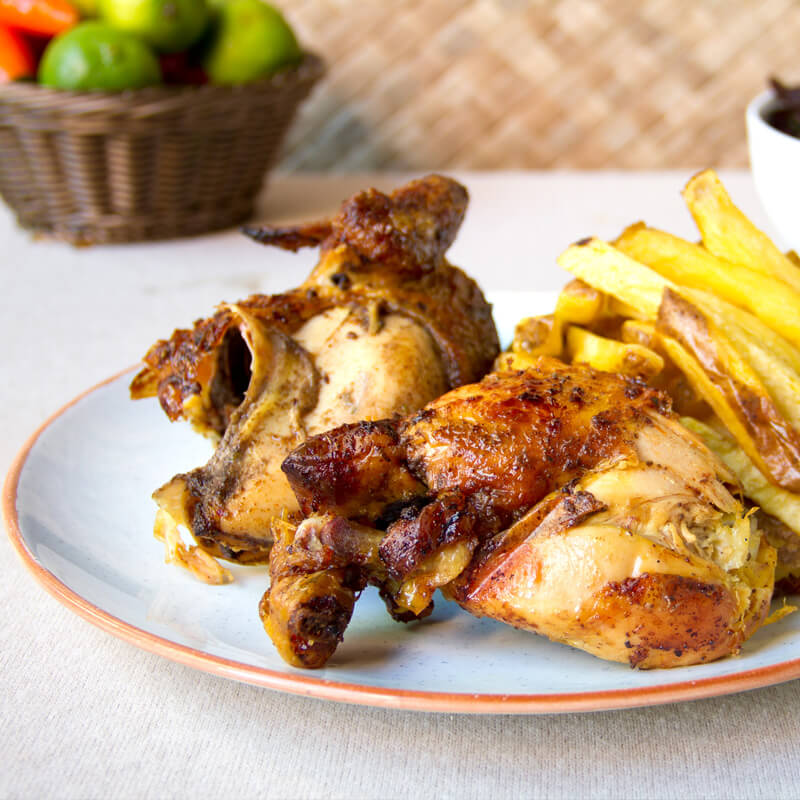 POLLO ASADO
Roasted boneless half chicken marinated in criolla sauce and topped with sweet
Spanish onions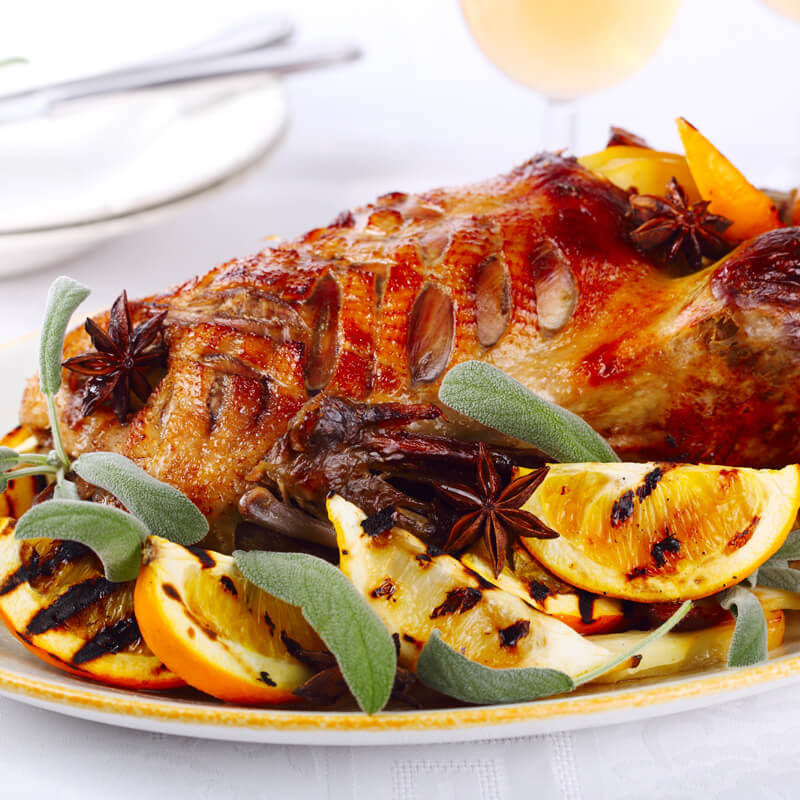 PATO IN OLIVE
Half of roasted duck topped with our sherry
wine sauce and green olives

CARNE ASADA A LA MEXICANA
Charcoal grilled flank steak served with guacamole and rice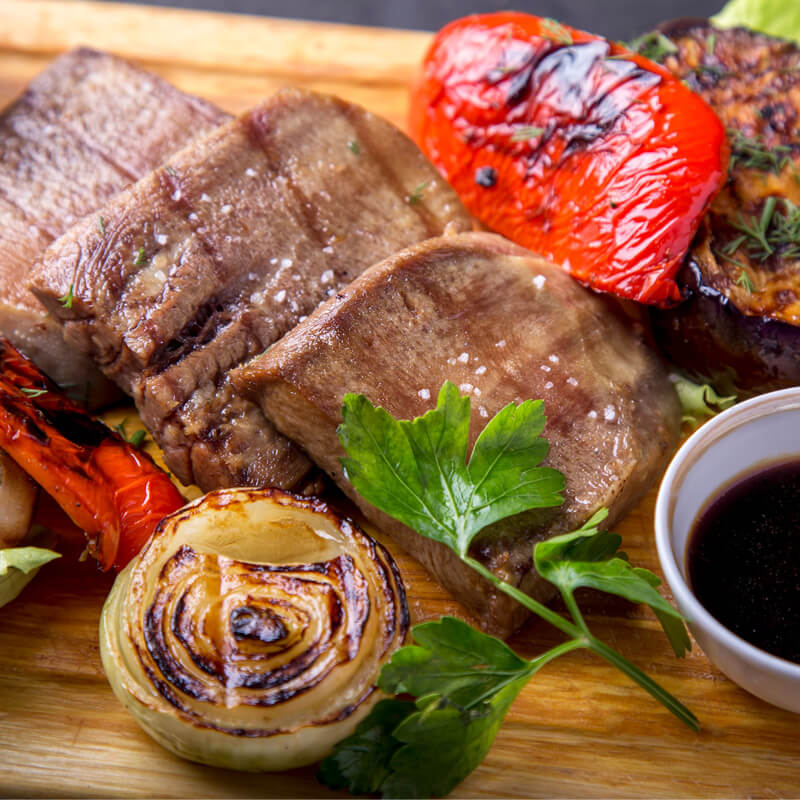 LENGUA AL VINO
Slices of beef tongue in a rich Spanich sherry wine sauce

MARISCADA IN GULF SAUCE
A combination of scallops, shrimp, squid, salmon and mussels cooked in a casserole with sherry wine and herbs

PAELLA DE MARISCOS
Our version of a Spanish delight; shrimp, mussels, squid, scallops, fish and clams sauteed with vegetables and served over saffron rice

FAJITAS NORTEÑAS AL CARBON
Tender strips of beef or chicken charcoal grilled and served sizzling hot with tortillas, rice, beans, sour cream, guacamole and pico de gallo

PECHUGA A LA PARILLA
Boneless grilled chicken breast seasoned with fresh lemon and herbs served on top of our homemade Durángo sauce

MASITAS DE PUERCO
Cuban style morsels of pork, marinated in criolla sauce and roasted Sevilla's bitter oranges

LOMO SALTADO
Sauteed strips of prime sirloin with fresh tomatoes, cilantro, red onions, green peppers, jalapenos and a special Perivuan sauce

POC CHUC YUCATECO
Charcoal broiled pork marinated with imported Mayan spices

PESCADO ALCAPULCO
Fresh broiled trout topped with shrimp, scallops and our Acapulco sauce

SPANISH PARILLADA (SERVES 2)
Grilled chicken breast, fajita steak, pork chop, Spanish chorizo topped with garlic, parsley and olive oil. Served on a sizzling platter
KIDS MEALS (12 AND UNDER)
Nachos
(Your choice of beef, chicken or just cheese)
Quesadilla
(Your choice of beef, chicken or just cheese)
Grilled Beef or Chicken Fajita Strips
Chicken Tenders
* All come with a drink, a scoop of ice cream
and your choice of rice, beans or fries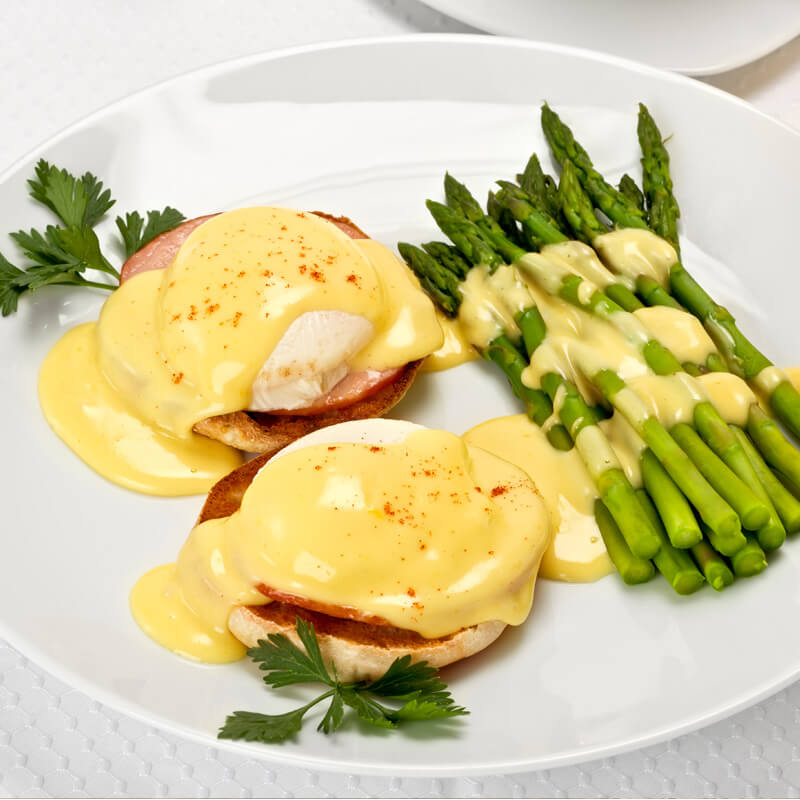 HUEVOS BENEDICTOS
Two poached eggs, Canadian bacon, on a toasted English muffin topped with hollandaise sauce served with potatoes

HUEVOS FLORENTINOS
Two poached eggs, fresh spinach on a toasted English muffin topped with hollandaise sauce served with potatoes

HUEVOS RANCHEROS
Two eggs over two crispy tortillas, served with refried beans and, cheese and ranchero sauce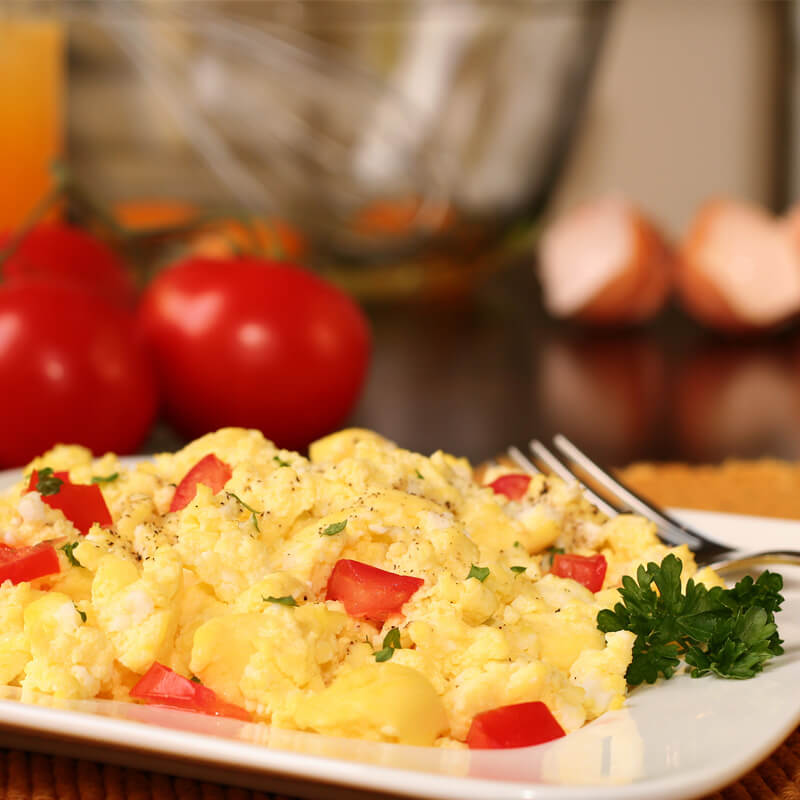 HUEVOS ENTOMATADOS
Scrambled eggs with tomatoes, peppers, and onions served with rice, beans, and flour tortillas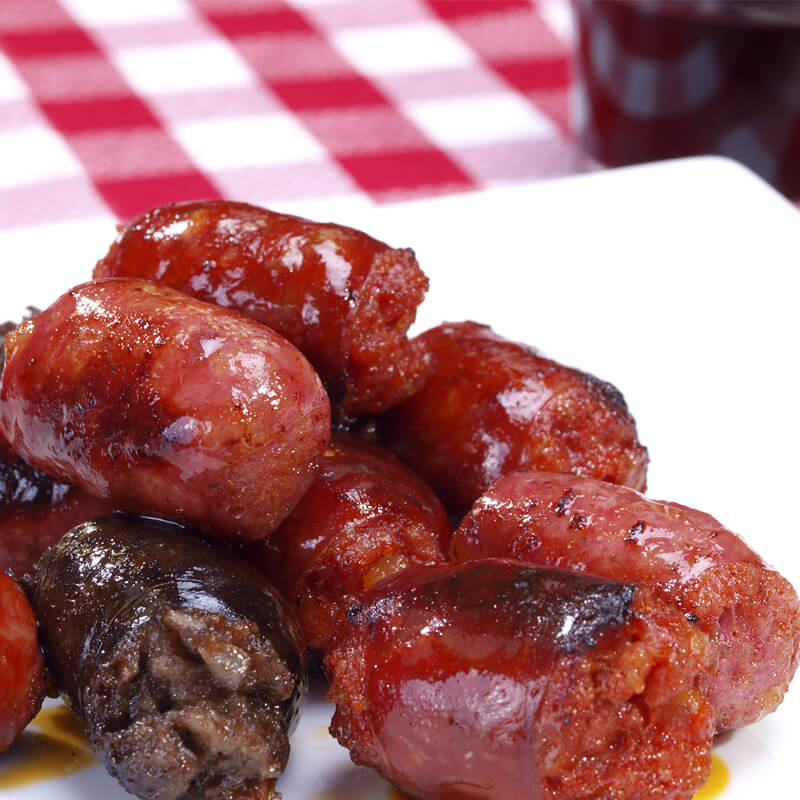 CHORIZO CON HUEVOS
Spanish sausage grilled with any style eggs served with potatoes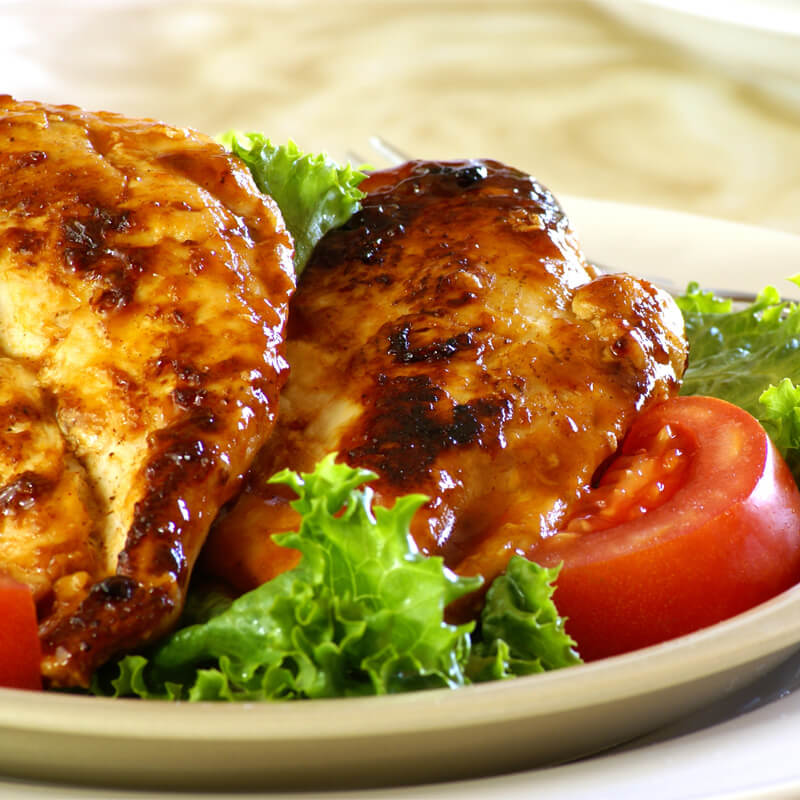 CANCUN DESAYUNO
Grilled boneless chicken breast, two fried eggs, and fried plantains

BISTEC CON HUEVOS
Fajita steak topped with two eggs, rice, and bean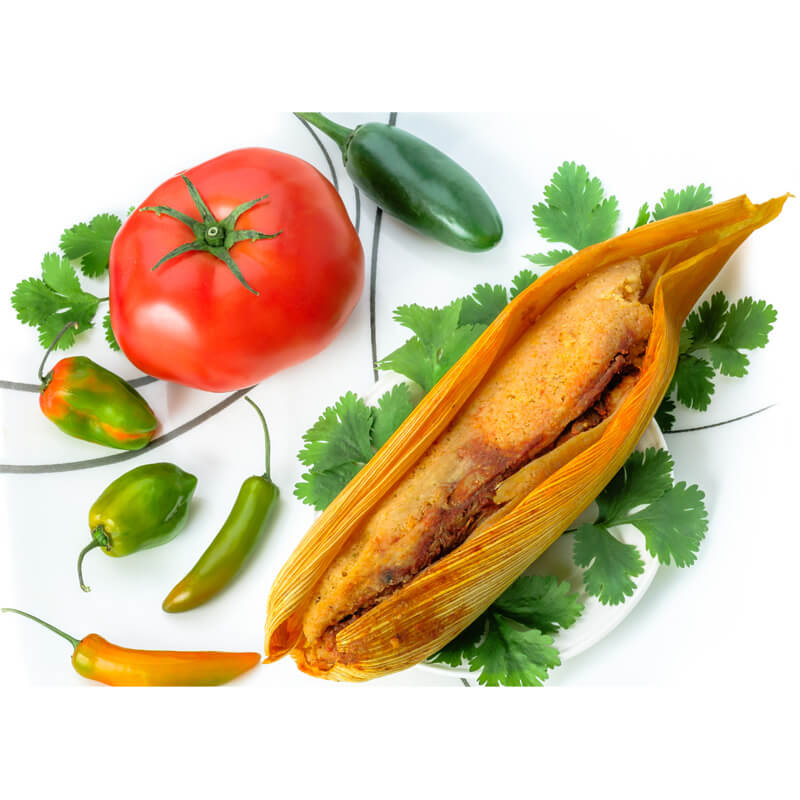 DESAYUNO MAYA
One chicken tamale, fried plantains, two fried eggs, and black beans

FAJITA OMELET
Fluffy omelet with fajita steak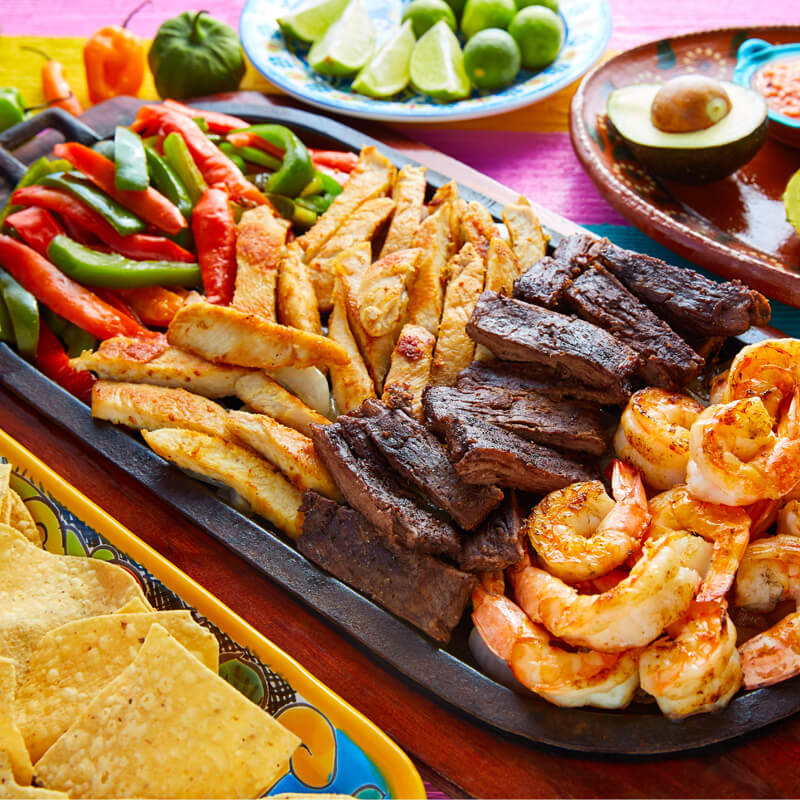 CHILI DURANGO
Beef fajitas, chicken, shrimp, and vegetables, served over rice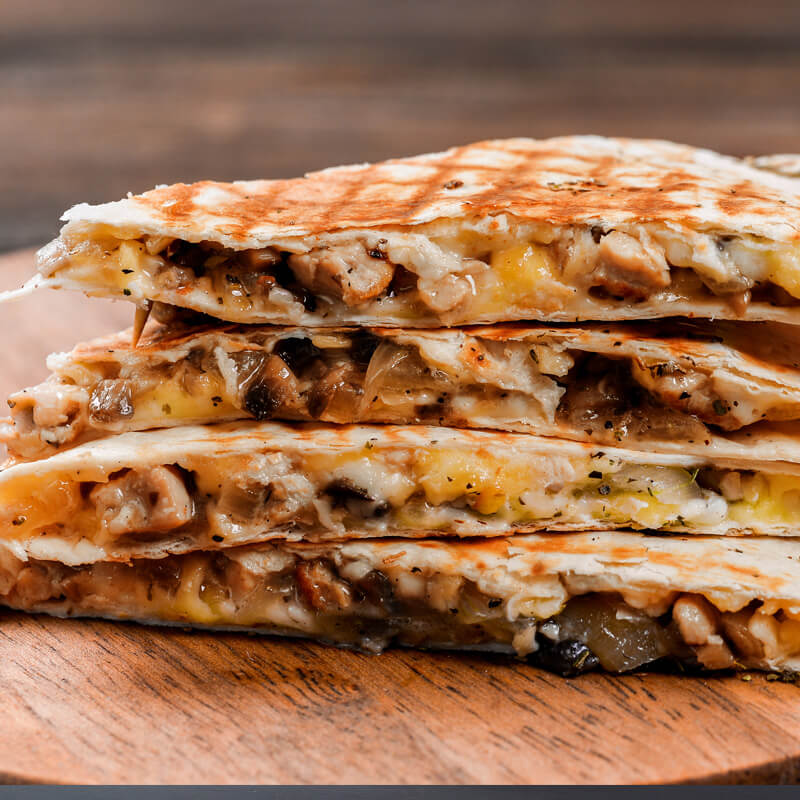 QUESADILLAS
Two flour tortillas with crab meat or shrimp, Monterey jack cheese, guacamole, and sour cream
WATER'S SALAD
Grilled fajita beef or chicken on a bed of fresh greens with cucumbers, tomatoes, and onions with our house dressing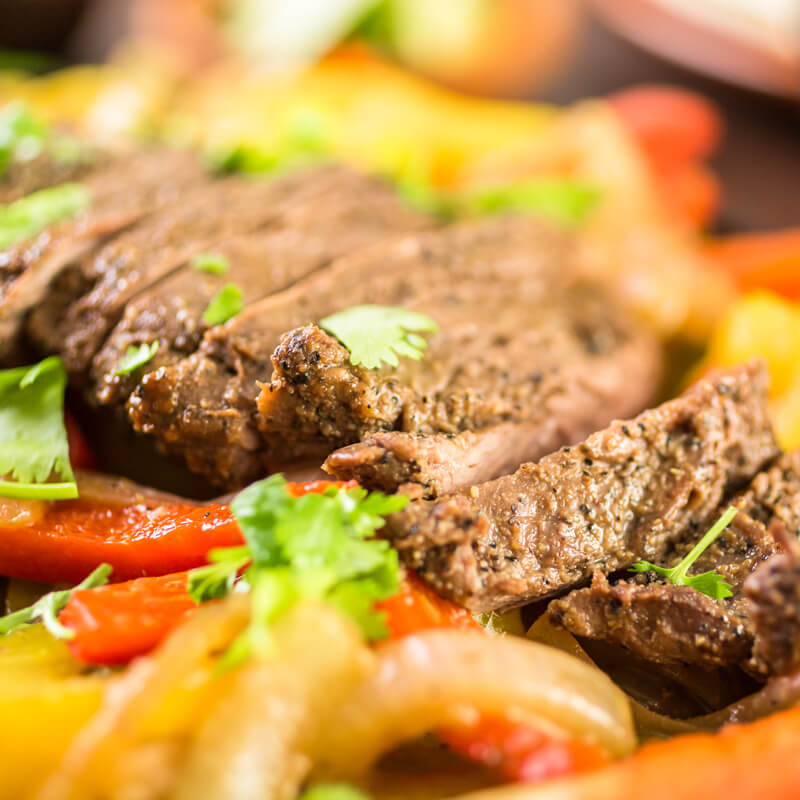 TACOS SANTA FE
Fajita steak cut into large strips, sauteed with red peppers, red onions, cilantro, jalapeno peppers, amd fresh corn served over corn tortillas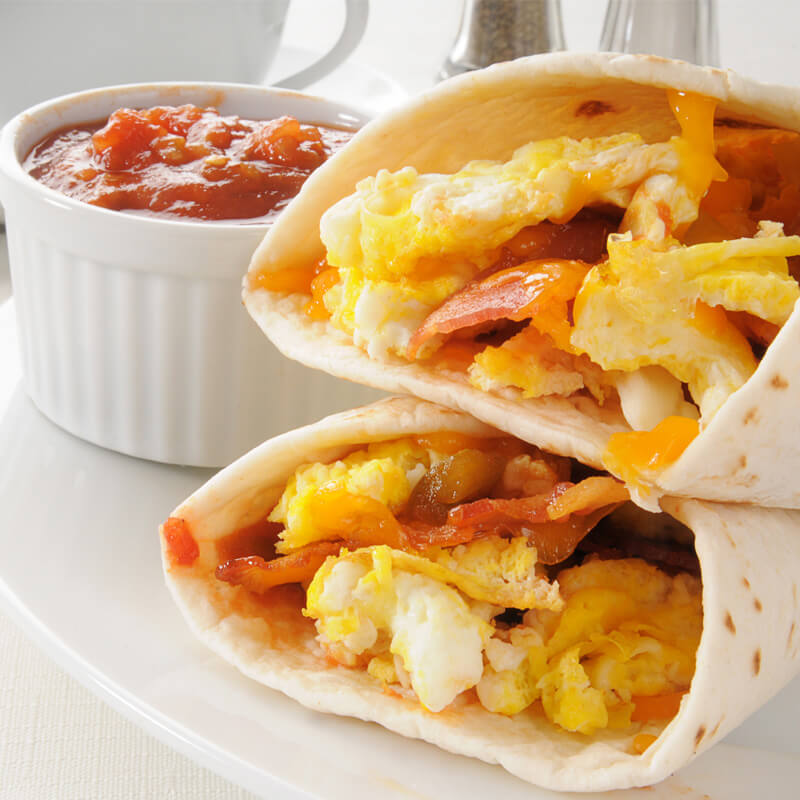 BREAKFAST BURRITO
Fried eggs with green peppers, onions, cumin, and cheese rolled into a flour tortilla and served with picante sauce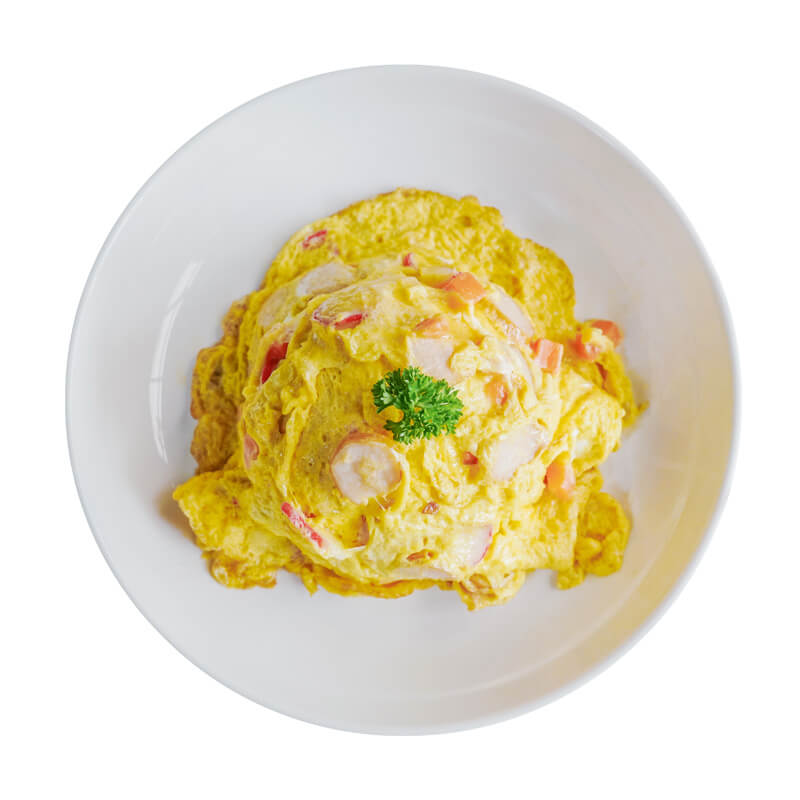 OMELET ACAPULCO
Shrimp and scallops in a fluffy omelet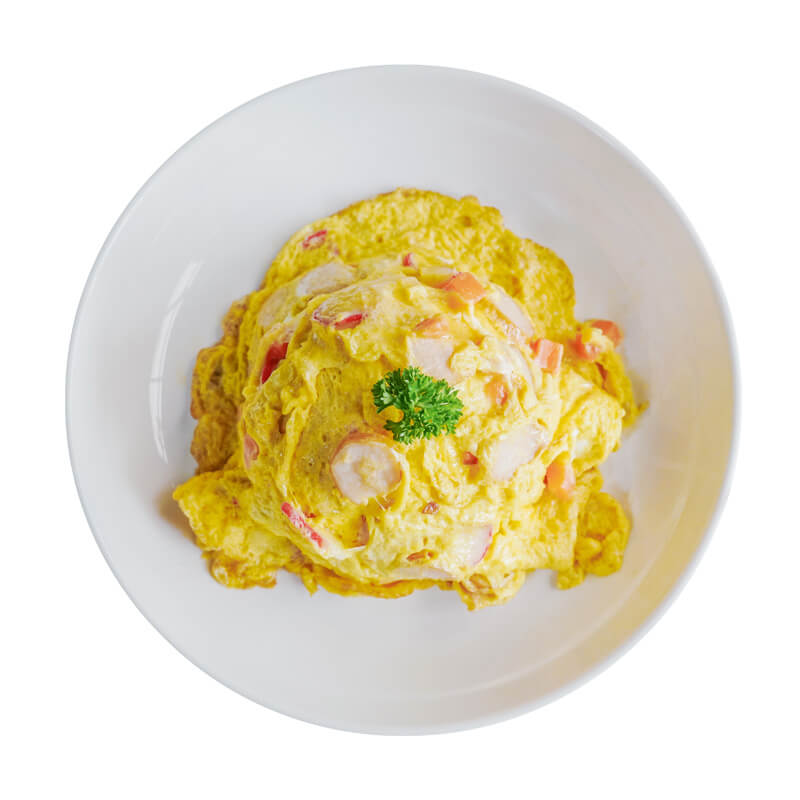 CRAB OMELET
Crab meat with seafood sauce topped with Monterey jack cheese served with seasoned potatoes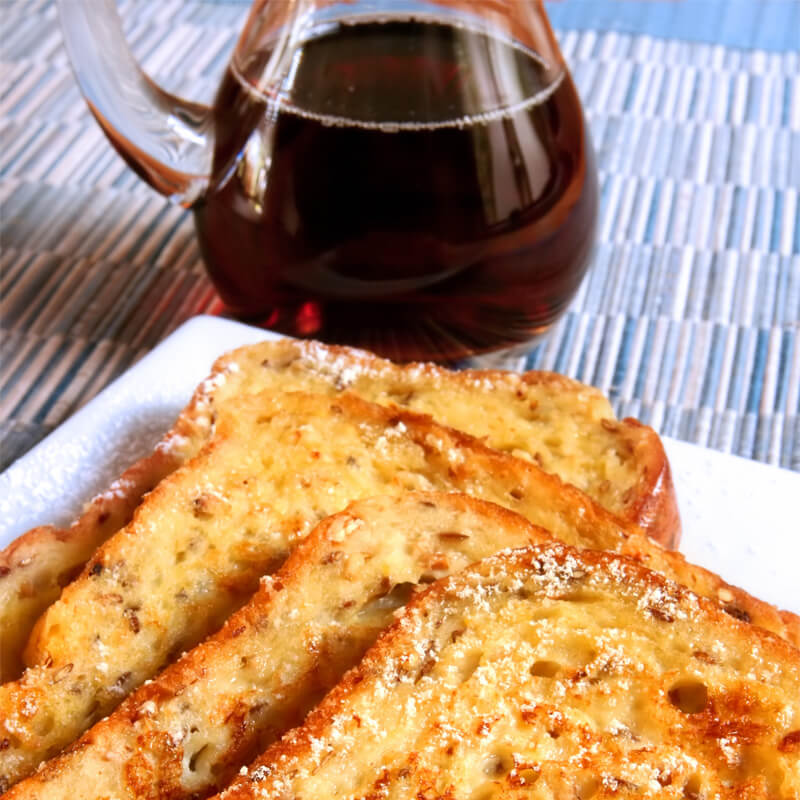 FRENCH TOAST
Four slice of French toast served with maple syrup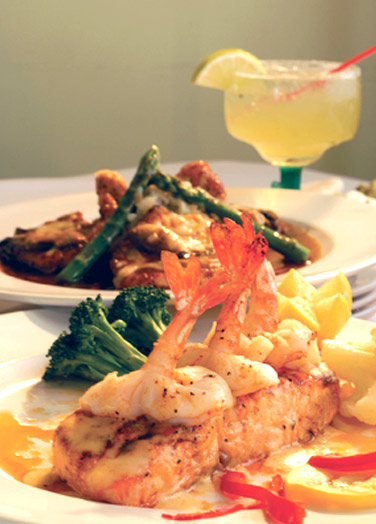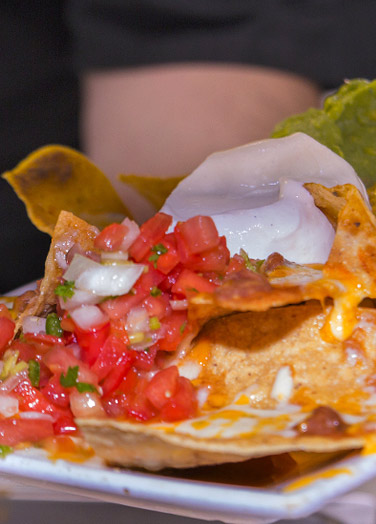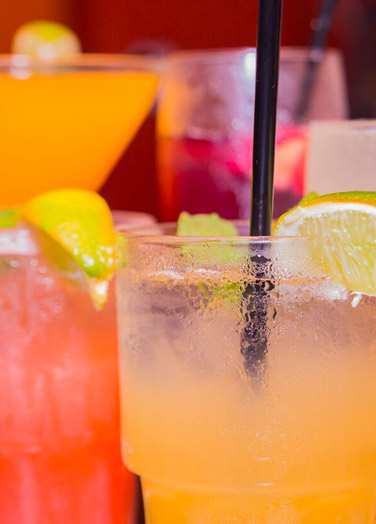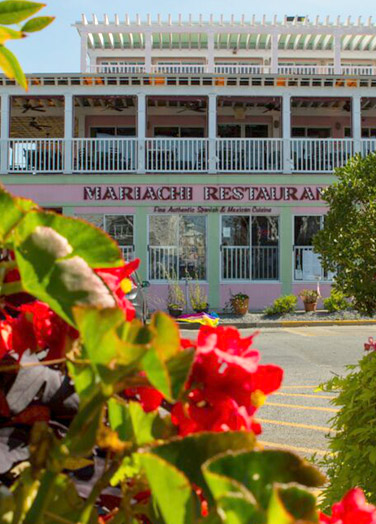 Sign Up to Receive Special Offers!